Origin of the application
SoWell was born from a very personal story since Donaldo DE SOUSA's mother, founding partner of SoWell, was a building caretaker. She was faced with the heavy administrative workload to report and monitor a technical incident on her residences. She was also frustrated that she could not give an immediate answer to the tenants. At the end of 2017, SoWell launched the first mobile application dedicated to building superintendents!
property managers using the solution
tenants have a property manager equipped with SoWell
alerts are made each month
security visits are carried out each year by the property managers​
A complementary, hyper-active and passionate team, available to provide you with solutions that simplify your daily life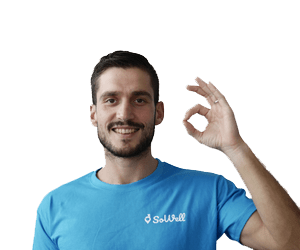 Romain Berezay
Co-founder and Commercial director
Donaldo De Sousa
Co-founder and
Technical Director
Thomas Martin
Customer Relations Manager
NB : The test period is 100% free and there is no limit to the number of testers. It includes training by our teams and timely configuration of your partial or complete assets.
Try the application for free
A demo of the application or a free trial ?